The Sanctuary Shop
Our shop is open from 0930 - 1245 hrs 7 days per week. It is located within The Sanctuary, Calle Quintana Roo, Puerto Escondido, Mexico. Please come to the gate on Calle Vera Cruz. Ring the bell loudly as sometimes we are round the back of the house.
We are pleased to offer the following for sale, or for free. 
Diatomaceous Earth - Moringa Leaf Powder - Sodium Chlorite Solution (MMS)
---
Diatomaceous Earth
- an amazing health supplement for Humans & animals
Food Grade. Purchased in Mexico. Packaged at The Sanctuary.

Cost - 15 pesos per 100 gram bag

-----------------------

How to take Diatomaceous Earth: - Start with a dosage of 1 teaspoon daily. and work your way up to 1 to 3 heaped Tablespoons per day.  If you feel that you are very toxic or you have any flu-like symptoms from taking DE, you may be detoxifying too quickly and you should reduce your dosage to 1/2 teaspoon and gradually work your way up.

Some people prefer to take it in a glass of water before bed or first thing in the morning, well before breakfeast, to allow DE time to move through and absorb toxins from the digestive tract without interfering or absorbing nutrients from foods or liquids.  Some mix it in juice, smoothies, oatmeal or other foods. - Source & more info.

Diatomaceous Earth is also great for getting rid of bed bugs and to de-flea your pets.
Food grade diatomaceous earth has excellent health benefits for humans. Taken daily, it helps eliminate all intestinal worms and parasites from the body and keeps the bowels clean. Food grade DE is also known to sweep some bacteria out of the system, but DE does NOT kill the beneficial bacteria in the gut. Most people who consume food grade DE take it on a daily basis. DE contains 15 naturally occurring minerals that are excellent for the body. These minerals promote healthier, shinier hair, skin and nails. - Source & more info.
See our Holistic Healing Protocol list for further information about Diatomaceous Earth
---
Moringa Powder
 – An Antioxidant-Rich Energy Booster. 
Organically grown in Puerto Escondido. Shade dried, ground, graded and packaged at The Sanctuary. NO synthetic ingredients. NO animal products or by-products.

Cost

Fine Grade - 80 pesos for 50 gram jar
Medium Grade - 50 pesos for 50 gram jar

Jar deposit 5 pesos - refundable on return.

-----------------------

Moringa is known around the world as a rich source of vegetable protein (30%). It contains 18 amino acids including all 8 essential amino acids, 47 active antioxidants, 36 anti-inflammatories. In addition moringa powder contains 7x the Vitamin C found in oranges, 4x the Vitamin A of carrots, 4x the calcium of milk, 3x potassium of bananas, as well as zeatin, quercetin, beta-sitosterol, caffeoylquinic acid, kaempferol, silymarin and essential minerals such as zinc and iron. Moringa oleifera is nature's whole-food complex, which makes it easy for your body to recognize, absorb and assimilate. 

Moringa Health Benefits
Boosts energy levels and increases vitality Increased focus, mental clarity and stamina Packed with an abundance of all-natural anti-aging nutrients and minerals Boosts the immune system Healthier blood naturally Helps to maintain healthier blood sugar levels within a normal range Helps to maintain healthier blood pressure levels within a normal range Assists in reaching and maintaining an appropriate body weight Improves mobility and flexibility Aids with joint pain Recover faster train harder Overall well-being Our Moringa is certified vegan, gluten-free, Non-GMO and naturally caffeine-free.

How take Moringa Powder
Add 1-2 teaspoons of moringa powder to a liquid smoothie or shake, then blend thoroughly. You may also sprinkle moringa powder on top of many dishes prior to serving, or simply stir in to soups and sauces. 
---
Sodium Chlorite Solution (MMS)
- a water purifier - our bodies are around 70% water!
50 grams of 22.8% Sodium Chlorite solution (MMS)
50 grams of 5% Hydrochloric Acid (activator)

Cost - 300 pesos

MMS is a 22.8% solution of Sodium Chlorite, activated with an acid to produce Chlorine Dioxide Gas which destroys pathogens, some viruses and chelates heavy metals from the body. Used as part of a holistic healing protocol it is an excellent tool for restoring and maintaining health.

Experience of a 21 day MMS Cleanse, by Christian, a past manager at The Sanctuary
---
Healing Naturally
Every Month - click for dates
Awakening the Goddess
---
Massage Therapy Training


on request
---
Living with the Angels


on request
---
Manifest Your Full Potential
---
---
---
Pranic & Crystal Healing Workshop
on request
---
---
---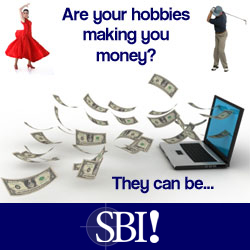 Free Meditation E-Course Reveals The Secrets Of Your Health And Happiness
. Discover how to quiet the mind, supercharge your level of energy and manifest anything you want in your life.
Click here now to enroll for FREE
---
Dec 07, 19 07:12 AM

Atmanna - a Healing Haven Personal Retreat Centre in Bulgaria - and a place to volunteer

Oct 28, 19 04:17 PM

The Sanctuary Work Exchange Program for Volunteer Vacations in Oaxaca, Mexico.

Oct 28, 19 08:16 AM

Urine therapy Benefits. Urine Therapy is used by thousands of people to reverse virtually any disease, including cancer, HIV, arthritis, diabetes and many more.
---
---
Return to The Sanctuary's Holistic Healing Protocol list
---